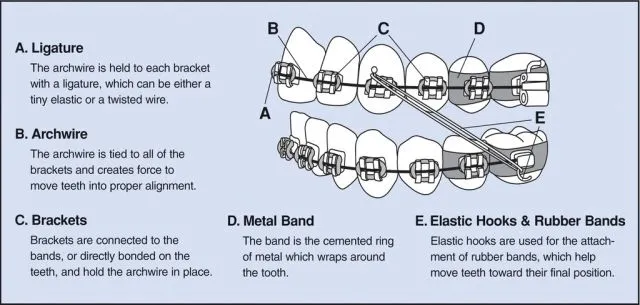 COMMON TERMS
"O" Ring/Elastomer
A small rubber band or elastomer that is placed between different points on the bracket to provide pressure to move the teeth.
Bracket
A small attachment that holds the archwire in place. The bracket is bonded directly to the tooth's surface.
Band
A thin metal ring fitted around a tooth and cemented in place. The band provides a way to attach the brackets to a tooth.
Headgear Tube
A round hollow attachment on the back molar bands. The inner bow of the headgear fits into it.
Coil Spring
A spring that fits between brackets to hold or make space between teeth depending upon the amount of activation.